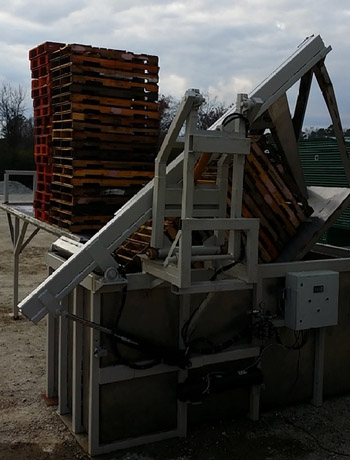 Dip tanks for assembled pallets
Dip tank has been manufactured using 1/8" thick stainless steel sheeting, type 304 with outside steel structure that has been painted gray with oil based paint. All stainless steel plate joints has been welded from both sides for maximum strength.

The dip carriage has been fabricated using stainless steel (and painted with steel above the tank) with a stainless steel clamp down system.

The optional stainless steel out feed setup has room for four GMA stacks or Three 48in wide stacks. The out feed deck has painted steel structure with 1/8" stainless steel top sheet that drains all chemical drip into the tank. The Push out arm is fabricated using steel and is hydraulic operated.
LEARN MORE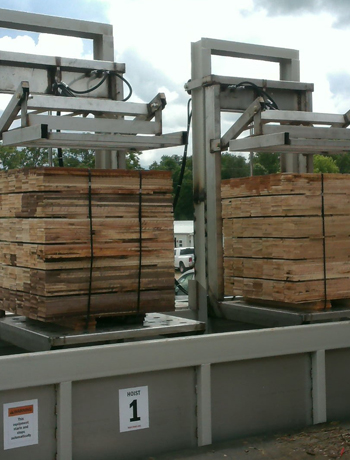 Dip tanks for pallet cut stock
This type of dip tanks has been specifically designed to handle pallet cut stock. With a multi hoist system it is very efficient and versatile. It is also lighter then it's lumber predecessor, therefore more affordable.
LEARN MORE