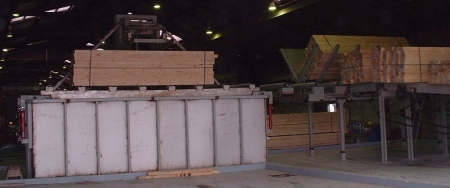 Sometimes Eagle Dip Tanks makes custom dip tank system. The system on the right consist of following functions:

- Standard dip tank 20x6x6 ft
- Stainless steel outfeed roller carriage.
- Package tilt to increase drip recovery.
- Outfeed chains with room for 8 bundles.
- Fully automated controls with remote start.

This system was actually installed in New Zealand.